It is a fact, stainless steel products are used in all sorts of industrial and domestic applications. Some common stainless steel products in the market today include flanges, sheets, fittings and tubes, hollow bars, plates, pipes, bar stock and the likes. The demand for these products has skyrocketed recently, with new manufacturers and suppliers cropping up all over the place, offline or online. As such, it is important to note that these manufacturers and suppliers are not the same in terms of the products they are offering, their prices, after sale services and the likes. So how do you choose the right stainless steel product supplier or manufacturer? Here are some tips on how to do so.
• Settle for reputable suppliers or manufacturers
Your foremost priority in regard to selecting a wanted supplier or manufacturer of stainless steel products should be based on the identification of a reputable, reliable and respectable supplier or manufacturer to supply whatever it is you are in need of when it comes to things stainless steel. These suppliers or manufacturers should be selected based on parameters like quality of service, product performance and so forth.
• Get your stainless steel products from a single source
Procuring the wanted stainless steel products at single source is highly recommended for obvious reasons. For instance, in case they are unsuitable for your applications, they can easily be interchanged with the correct ones. Not only this, you get to enjoy huge discounts, personalized services and the so forth by so doing. The selected supplier or manufacturer is able to furnish the consumer with the smallest details on your desired products for example country of origin, mill test reports, selection choices, samples and the likes. This way, the consumer is able to get the right stainless steel products and all within his or her set budget.
• Go for quality stainless steel products
You don't want to keep on buying replacement products as a result of getting inferior items that keeps on get damaged or malfunctioning after their installation. Though high quality products may be expensive when being purchased, they are known to be the best in the long run as they are both money and time saving.
• Opt for suppliers or manufacturers who only deal in top performance stainless steel products
Stainless steel pipes play an important role in many crucial industries, for instance HVAC, water supply, construction, chemical and so forth. In this regard, you should only deal with those suppliers or manufacturers who deal in top quality stainless steel products as these will offer you impeccable performance in whichever demanding application you might have in mind.
• Customization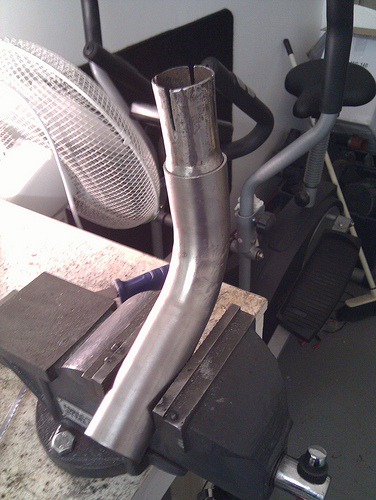 A supplier or manufacturer who can offer you customized products to suit a unique application is the best to settle for. This sort of a specialist has the right experience on the products he or she is dealing in, meaning that if you require customized products to suit your exact specifications, for example in regard to grade, size and so forth, they will be offered to you.
The above listed stainless steel product supplier or manufacturer tips are just a few of the many others. These however will act as an important guide when selecting the best among the many suppliers out there in the often confusing market.